Captured Moments / Black Pistol Fire
One thing I really miss as a result of the pandemic world we're currently living in is live music. There's something about music experienced in a live setting that just cannot be replicated when streamed live from the comfort of one's home. Perhaps it's the combined energy of the performing artist(s), the crowd, and the venue in which a show is performed that does not translate. Whatever the cause, for me, nothing beats music experienced in a live setting.
Live music is one of three activities I like to call my "trilogy of buzz." These include riding my motorcycle, seeing music in a live setting, and drinking craft beers. All three allow me to open my internal stress valve and release some of the anxiety caused by living in a world consistently on edge. All three are forms of escapism that provide respite from the day-to-day reality of life—if only for a short time.
Music has always been a big part of my life. Growing up in Cleveland—a city with an active music scene—there was never a lack of local and national acts on any given weekend. Tears for Fears, LL Cool J, The Toadies, Bush, Front 242, Nine Inch Nails, Ministry, Love and Rockets, the Dandy Warhols. The very first Lollapalooza that included Jane's Addiction, Ice-T, Henry Rollins, Living Colour, and Siouxsie and the Banshees. These are just a few of the live shows that came through northeast Ohio in my late teens and early 20s that I was able to experience.
"There's something about music experienced in a live setting that just cannot be replicated when streamed live from the comfort of one's home."
Now, in my early 50s and living in Boise, Idaho, my love of live music has not waned, and I still try to experience live shows as often as I can. Occasionally, my wife and I even use music as the motivation to travel out of state and see a band in a place we've never been to. Such as when we visited New Orleans, Portland, and Denver on separate occasions to see one of our favorite bands, The Revivalists. Another time, a buddy and I took a mid-week road trip from Boise to Salt Lake City to see one of our favorite bands, King Gizzard and The Lizard Wizard. Live music is a perfect reason to make a road trip.
Whether it's an outdoor festival with thousands of fans, or an intimate dive bar setting with less than a hundred people, music experienced in a live environment (in my opinion) cannot be replicated. Through the years, I've been fortunate to see some amazing artists perform in incredible settings. The Head and Heart at the Red Rocks Amphitheater in Colorado, The Revivalists at The Hive in Sandpoint, Idaho, and the band in this Captured Moment: Black Pistol Fire in Dallas, Texas at Trees located in the Deep Elum neighborhood.
Black Pistol Fire is a duo out of Austin, Texas, that I discovered before moving from Boise to Fort Worth, Texas, where we lived for a year when I worked for my previous employer. As it happened, Black Pistol Fire had a live tour date a few weeks before Christmas in 2018, so my wife and I decided to turn the show into an overnight trip to Dallas for a night of live music, food, and fun. The perfect excuse for a getaway.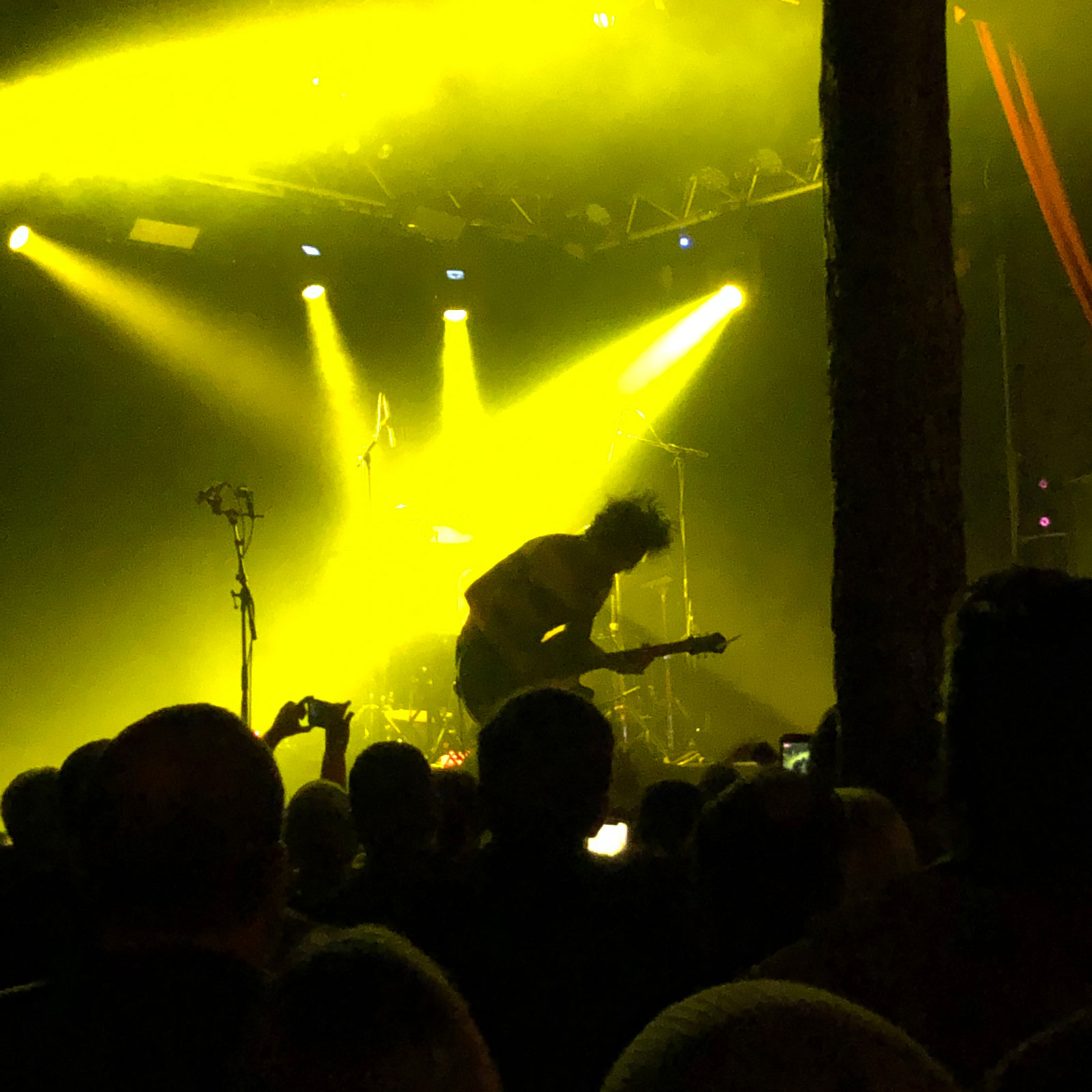 As expected, Black Pistol Fire crushed their live show. I couldn't believe the wall of sound generated by a drummer and a single guitarist, in a venue with (at most) 200 people in attendance. I was (and still am) thankful for the experience.
No one knows when live music will make its way back into our lives. Until this virus is under control, it's likely to be awhile. In the meantime, I'll continue to ride my motorcycle, watch my favorite bands online, drink craft beer, and reminisce about the good old days.
Dear Live Music, you are sorely missed during a period in our lives when we need you the most.